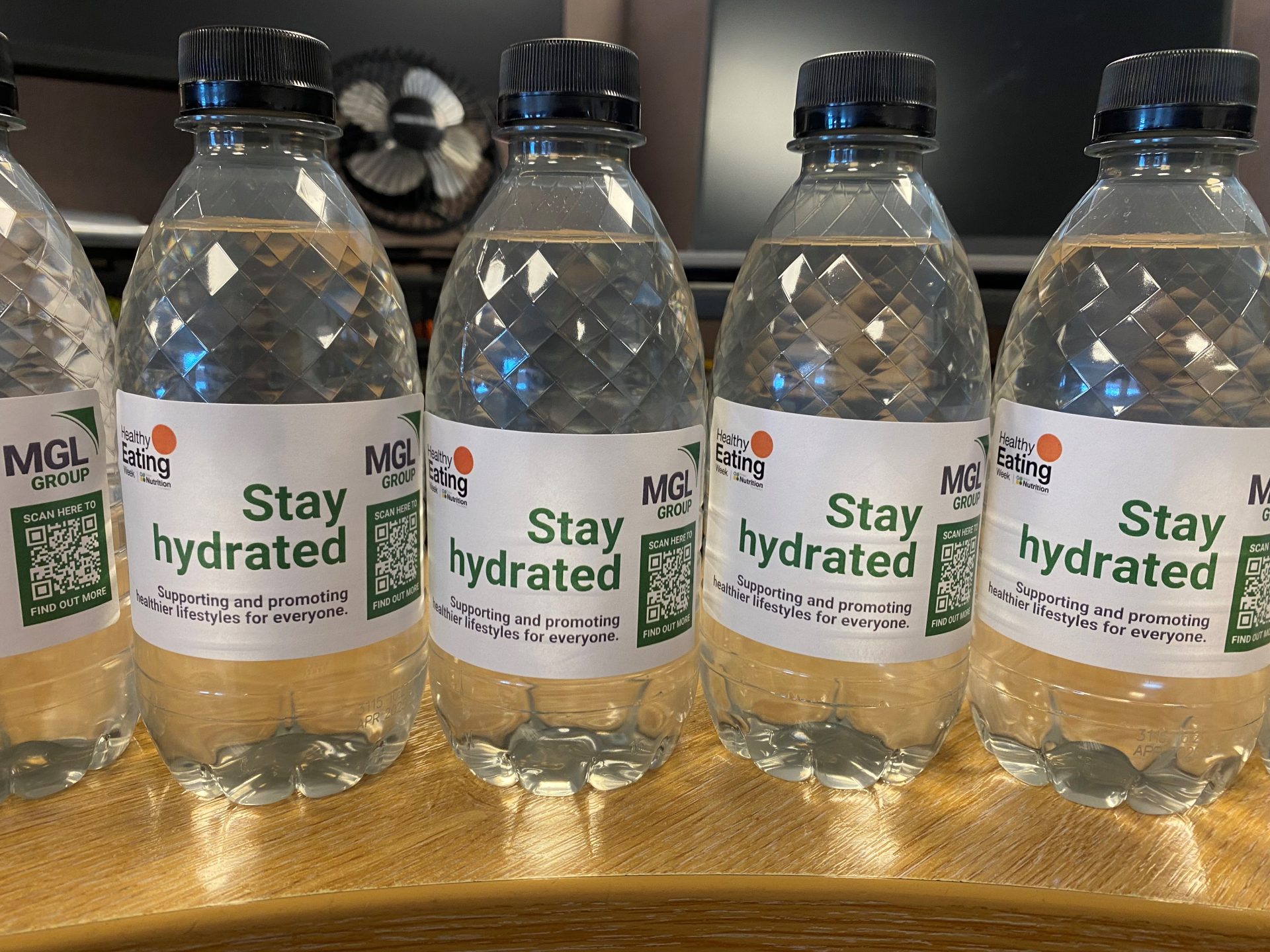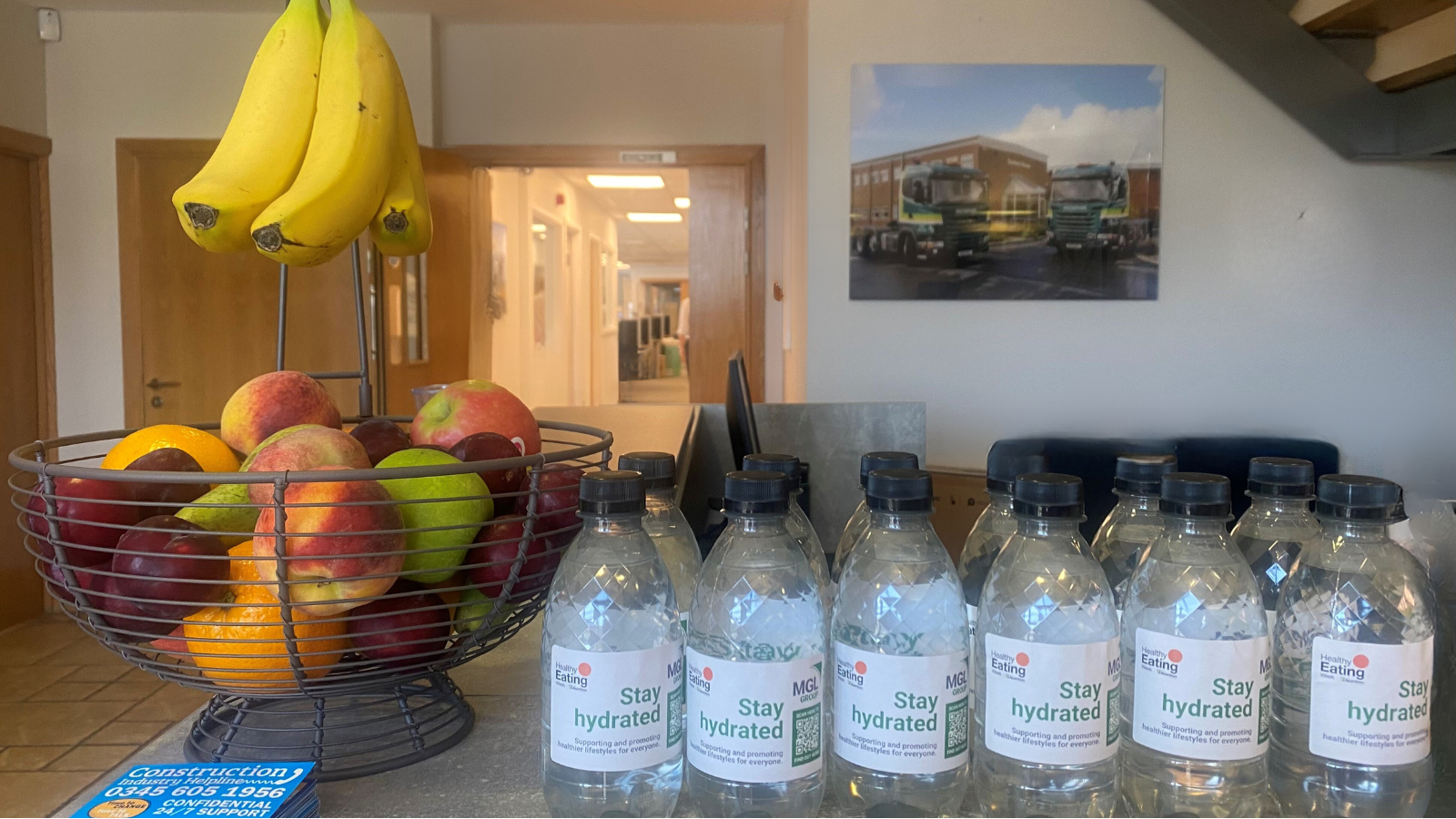 The British Nutrition Foundation's 11th Healthy Eating Week is taking place from 12 – 16 June 2023. This years' theme is Healthy Eating Week – For Everyone!
As the cost-of-living crisis continues, it can be harder than ever to eat well. With this in mind, we are pleased to be taking part in the British Nutrition Foundation's Healthy Eating Week 2023. The leading nutrition charity – will be sharing multiple FREE evidence-based resources which can support all of us in having a healthy and sustainable diet!
We're encouraging everyone to make healthier choices and are offering Team MGL a piece of fruit and a bottle of water. Scanning the QR code offers more tips on staying hydrated.
To promote healthy habits for the long term, and our new signage for the office water coolers will enable us to do this sustainably. We hope to encourage everyone to live healthier lives by providing access to resources and information.