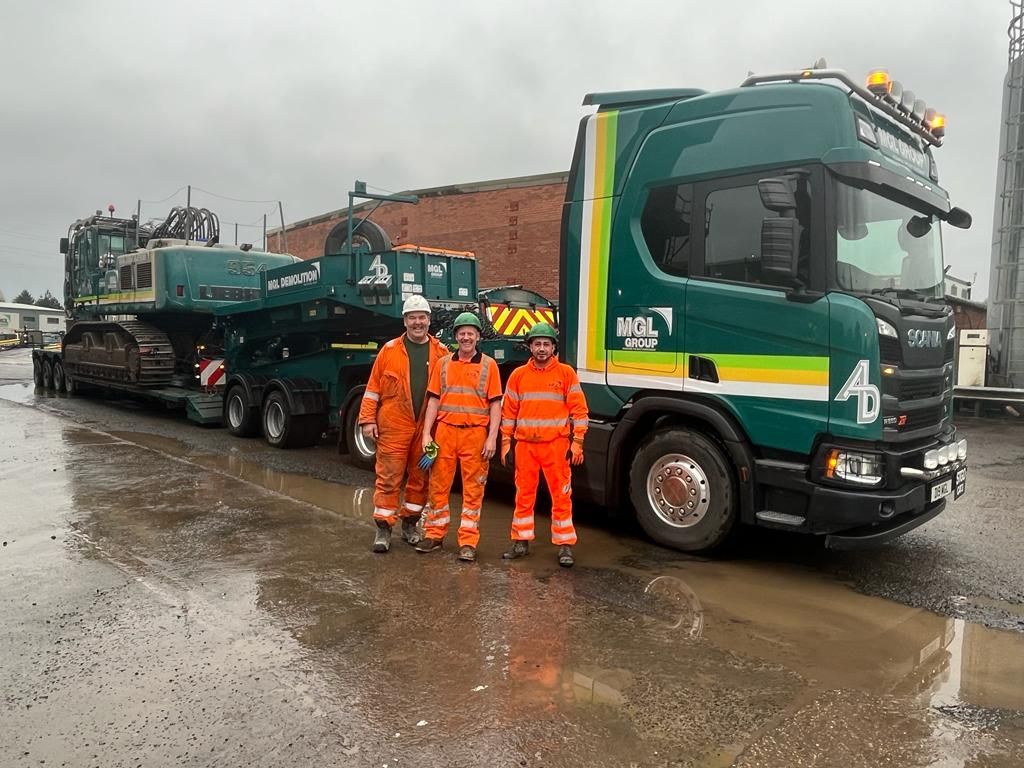 We have safely and efficiently completed the abnormal load haulage of our Liebherr 954 High Reach Excavator from Stockton to Newburn for planned maintenance. State-of-the-art equipment including our newest Scania R660 XT tractor unit and the Faymonville Megamax trailer were utilised for this task.
The movement required meticulous planning and coordination, which Group Plant Hire Manager Chris expertly handled. We want to extend a huge well done to Andy and Leon for carrying out the work seamlessly, with crucial assistance from the machine's driver, Dave.
Our workshop team undertook the repair and refurbishment program, ensuring that our equipment always remains in optimum condition. We take pride in our ability to provide high quality services to our clients, and this successful haulage is a testament to our commitment maintaining the highest standards.