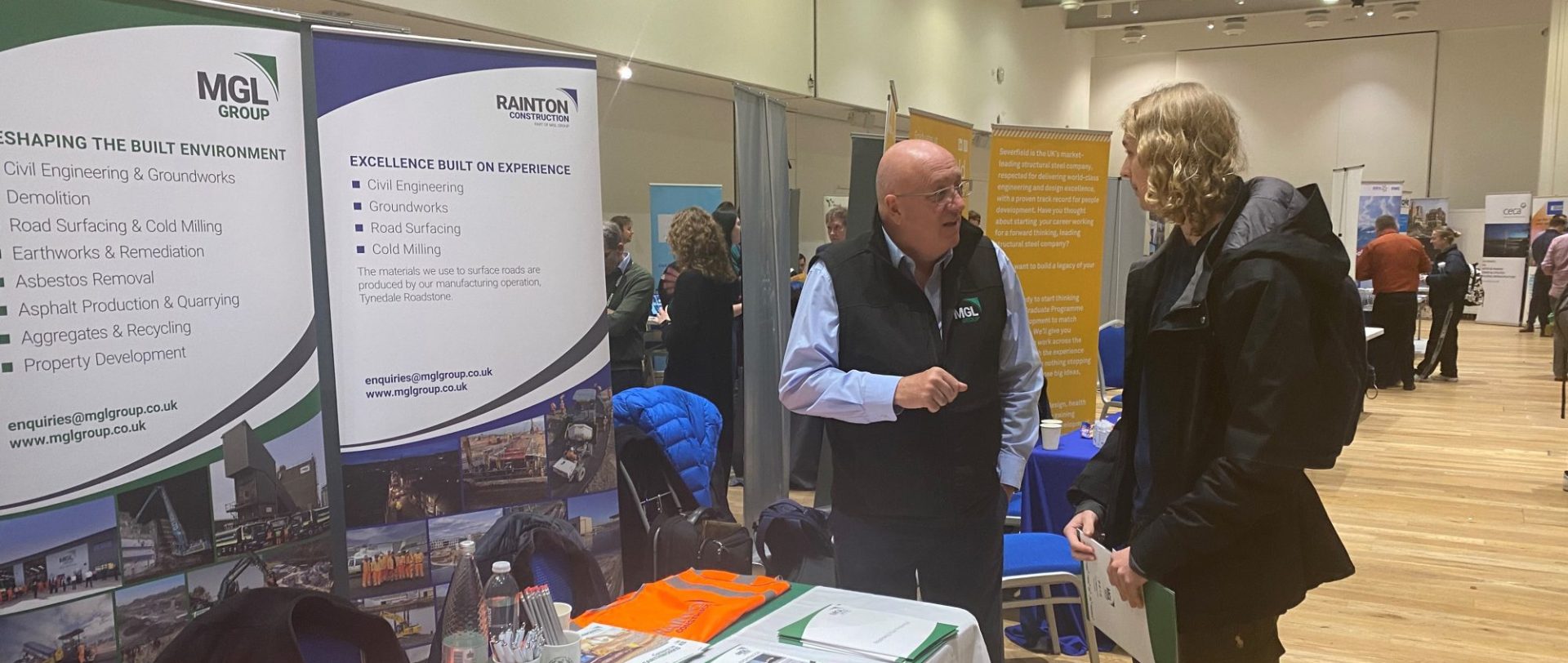 Representitives from MGL Group recently attended the ACCESS careers event at Newcastle University. The School of Engineering continues to play a pivotal role in shaping future engineers by hosting a series of career events that bridge the gap between academia and industry.
We engaged with Stage 2 Civil Engineering students, providing invaluable insights into the industry. The discussions revolved around career prospects, available placements, and the exciting world of graduate jobs.
As a proud local business, we are committed to nurturing talent. We attend at wide range of career events and recruitment fairs to support and inspire the workforce of tomorrow.