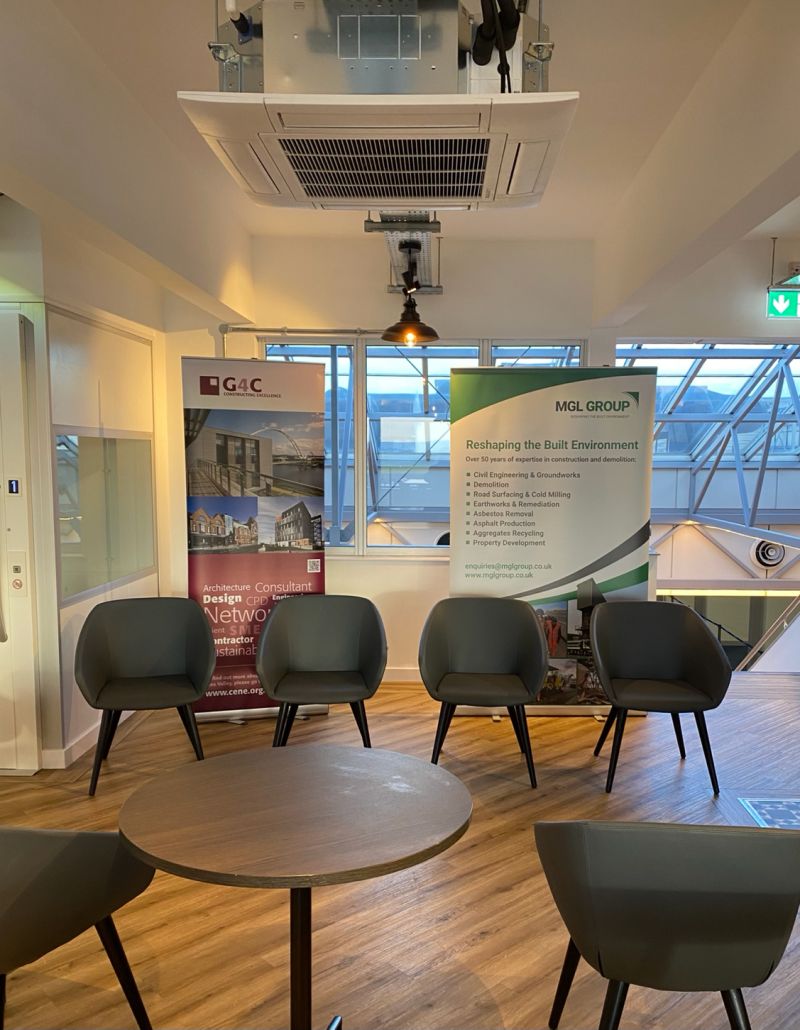 Last week MGL Group sponsored the G4C Tees Valley discussion around climbing prices within the industry. It was held at Teesside International Airport.
The well-attended event was to address the impact on the sector of rising costs and ways in which the construction industry might be able to respond. It was a fantastic opportunity to speak with industry experts on a relevant topic, there were some fascinating questions and discussions around a thought-provoking topic.
Team MGL's Assistant Quantity Surveyor, Ellie Fraser, is a committee member and helped to facilitate the event. Operations Director, Kevin Byrne, was also part of the panel.
Well done to everyone involved!