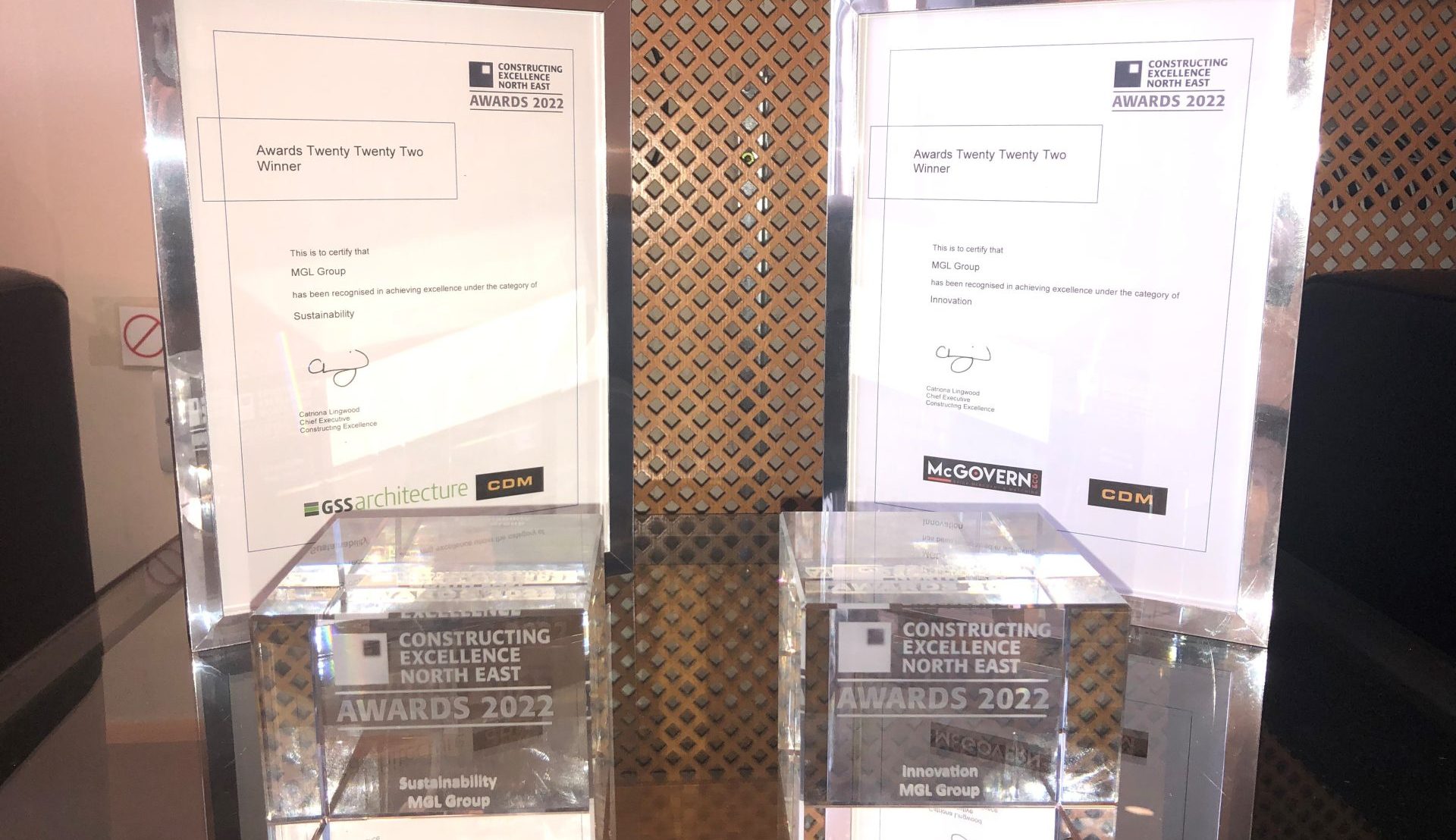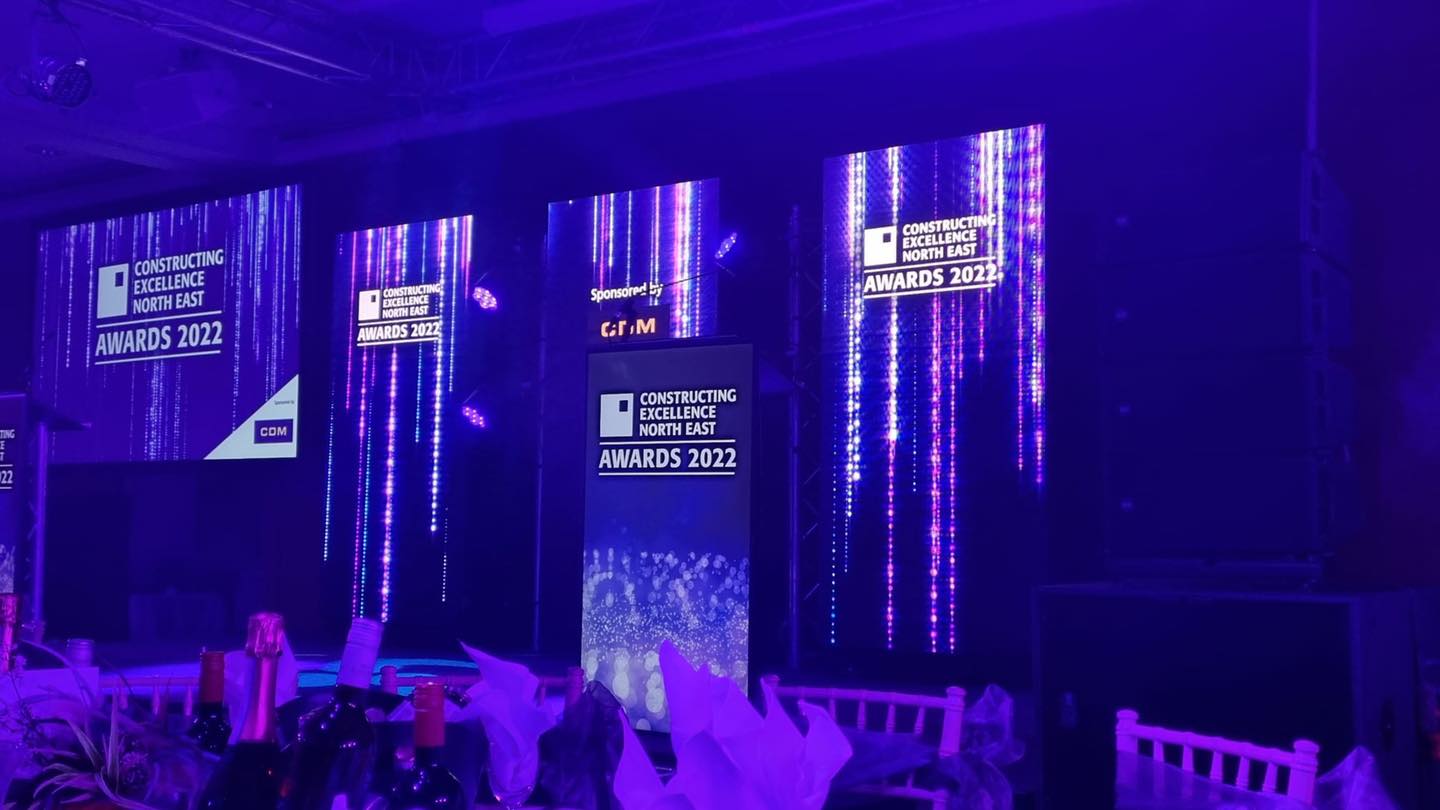 We had a fantastic evening at the Constructing Excellence in the North East (CENE) Awards on Friday. The Awards are a celebration of everything the North East Built Environment has to be proud of and we were delighted to be part of this prestigious annual ceremony.
MGL Group won two awards!
Innovation – our Plastipave® products provide a long-term, cost-effective and sustainable asphalt solution for end-of-use waste streams.
Sustainability – we are leading the way to reduce our environmental impact and promote a more intelligent, cleaner and greener industry.
These two awards highlight our commitment to driving positive change for the future of the construction industry. We are a proud family business; we aim to leave a positive project legacy in the form of advancing knowledge about social, economic, and environmental responsibility in all that we do. We're proud of the progress we've made to date and we will continue to review, assess and develop our processes, materials and services.
Well done to all the winners and to the CENE team for another successful event. Next stop – the national final in November!