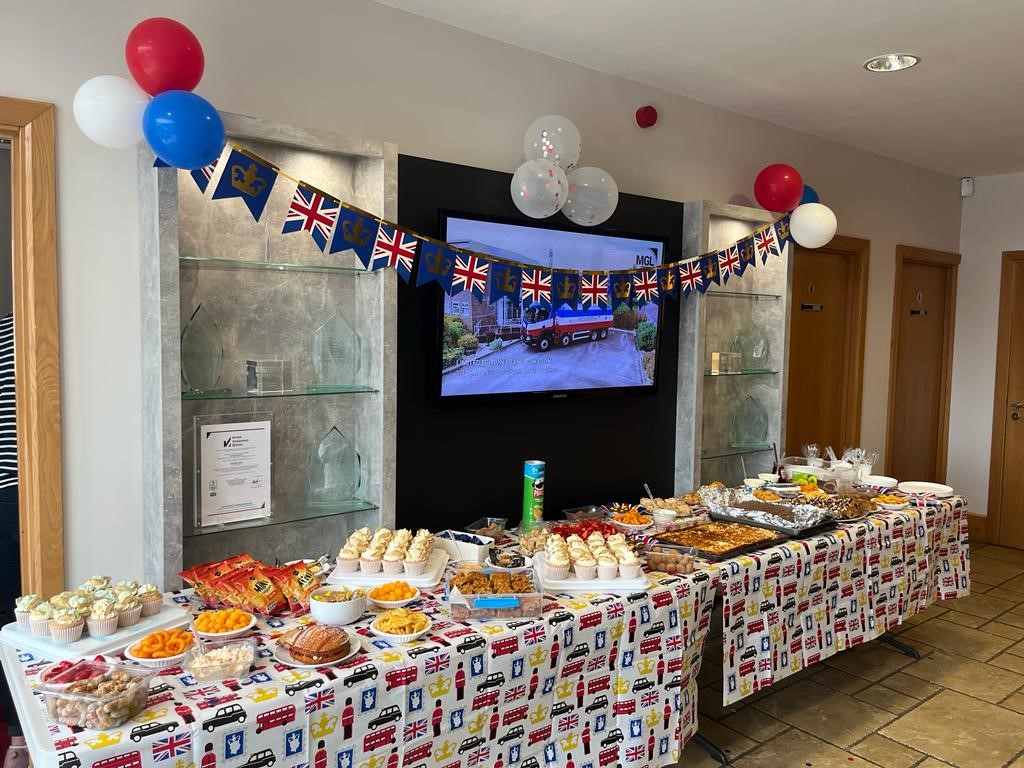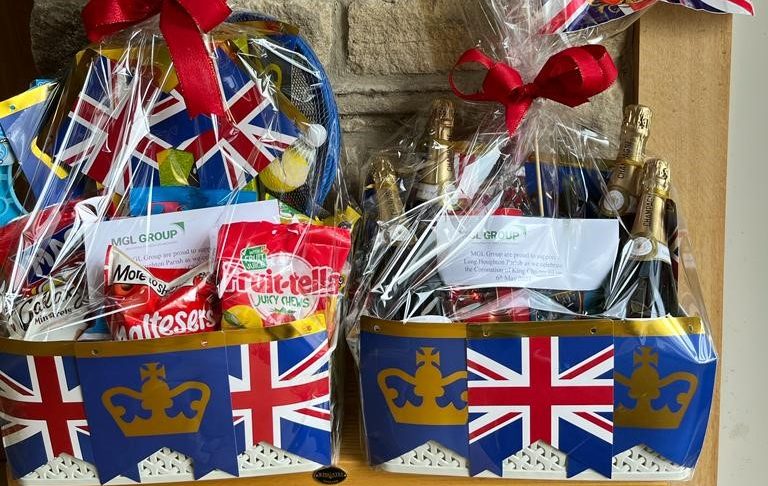 Team MGL came together to mark the Coronation of King Charles III. We enjoyed a special lunch to start the weekend of celebration. Our team recognises the importance of acknowledging and celebrating historic events, and we were thrilled to have the opportunity to do so in such a meaningful way.
The Bank Holiday weekend will be an opportunity to spend time and celebrate with friends, families and communities. MGL Group donated goody bags to the Grange Day Centre's celebration. The event was a street party that included a three-course meal, afternoon tea and live entertainment. Around 50 clients and guests were in attendance, making it a memorable occasion for all.
We also donated 2 hampers for the Longhoughton Coronation Family Fun Day. The event is is for local residents to enjoy activities and spend time with their families to celebrate this momentous occasion.