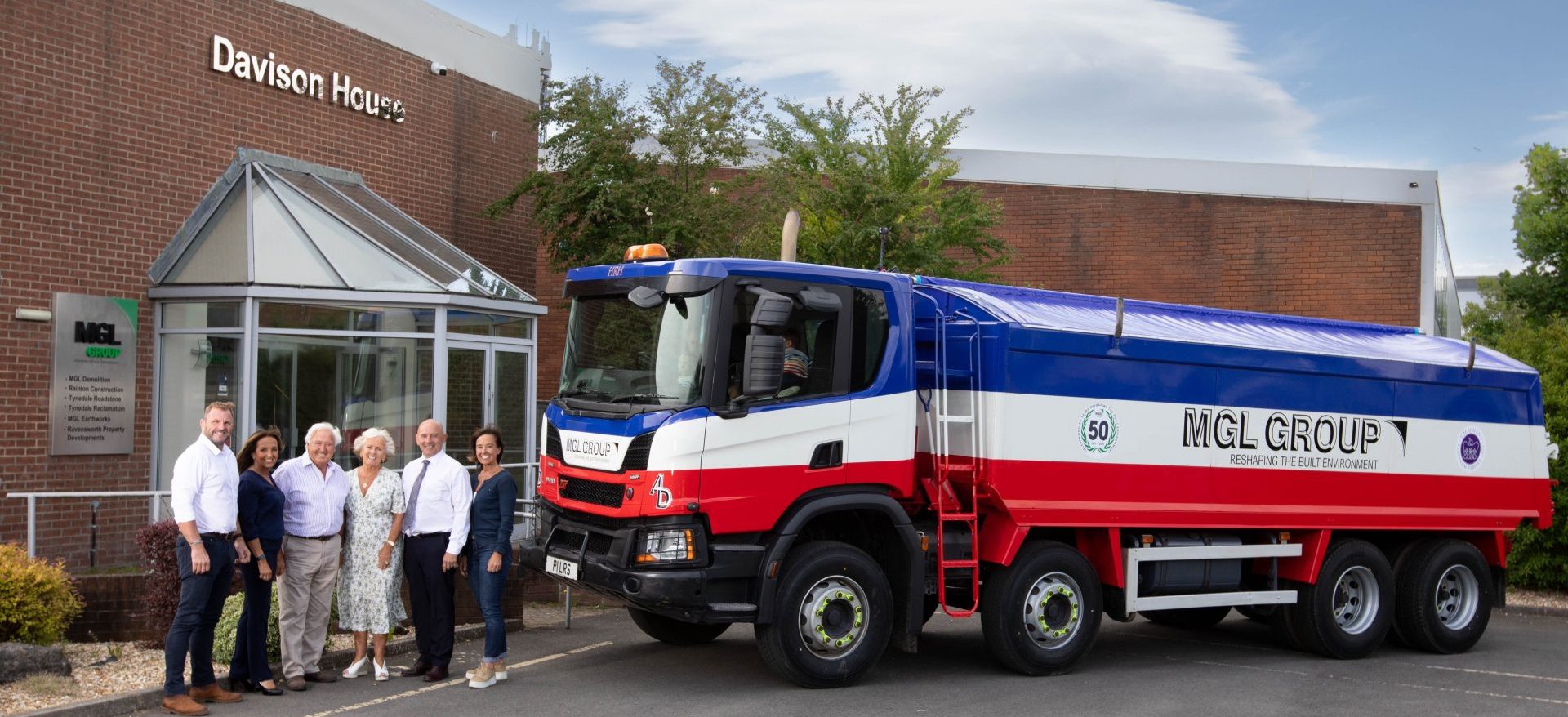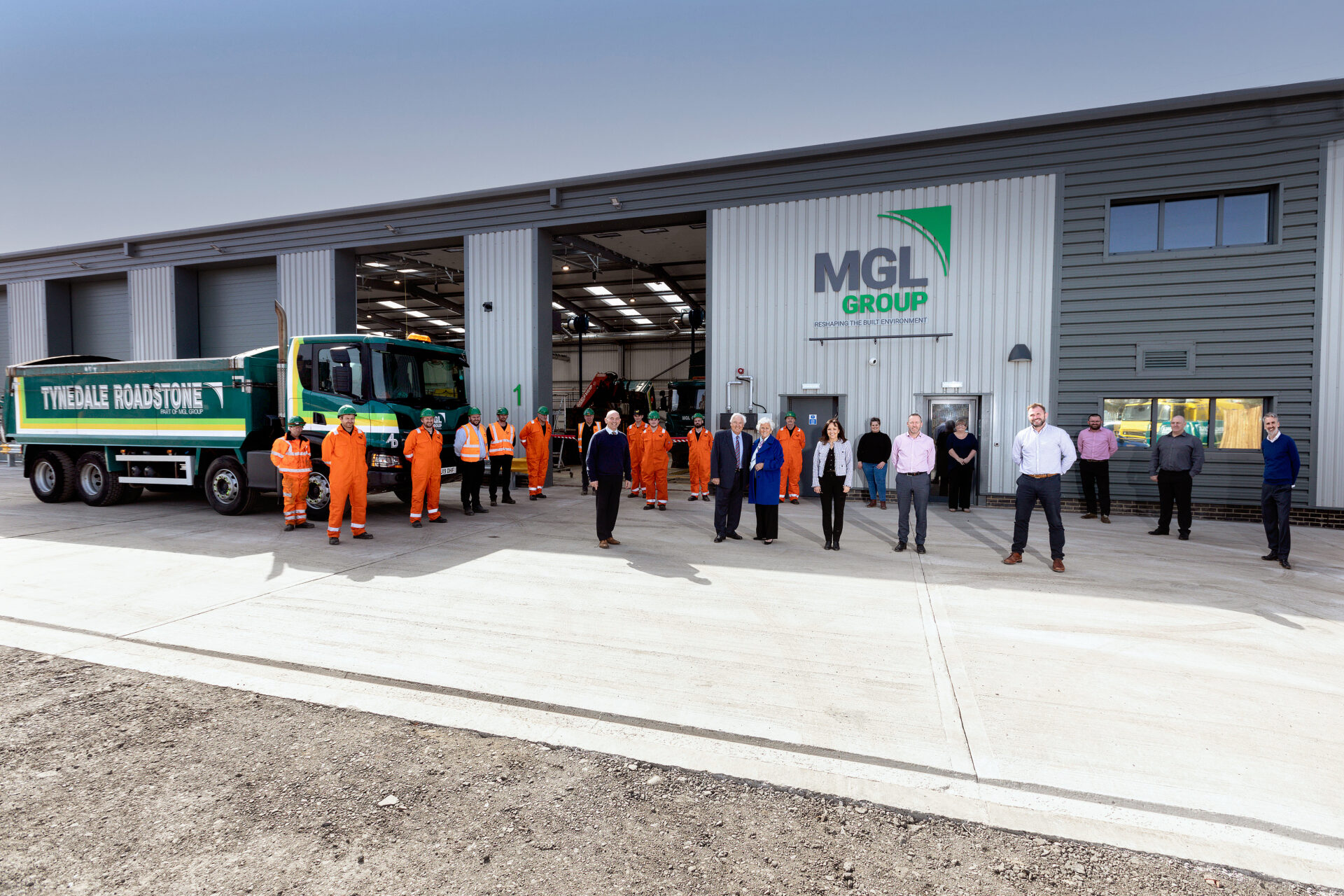 MGL Group is overcoming post pandemic challenges by working on a diverse range of projects and continuing to champion community-focused construction.
Despite the labour and materials shortages which are affecting the industry, thanks to a record order book across all divisions and robust liquidity, the company has seen an increase in turnover. For the year ended 31 March 2022 the business saw turnover back to pre-pandemic levels of £70.0m from £56.4m in 2021.
Margins were constrained during the year due to inflationary cost pressures across its supply chain, leading to pre-tax profits falling slightly to £3.04m, from £3.16m in 2021.
The Durham-headquartered company, which employs over 400 people, is overseen by founder Alan Davison's son and son-in-law, and his daughter is a Group Director. Third-generation family members have recently joined the company to support its continued success.
Driven by its founding ethos of high-quality workmanship, the business collaborates with main contractors, local authorities and other industry professionals to develop long-lasting partnerships. It delivers safe, innovative solutions that enhance the communities in which it works.
An award-winning business
After a strong year, the organisation's hard work and dedication to providing a sustainable, efficient, and high-quality service has recently been met with official industry recognition in the form of five awards from the Civil Engineering Contractors Association North East.
Alan was honoured for his commitment to the industry, receiving the Lifetime Achievement award. His career spans 67-years and represents not only a legacy but an outstanding contribution to the civil engineering profession and the wider construction sector.
Rising star, Megan Lambert, was crowned the winner of the Trainee Quantity Surveyor of the Year category which showcases upcoming talent and recognises those who have demonstrated excellence early in their careers.
Rainton Construction, a wholly-owned subsidiary of MGL Group, won Project of the Year and Subcontractor of the Year for delivering engineering services as part of the supply chain for Tilbury Douglas to upgrade the Wolsingham Sewage Treatment Works.
The company was also Highly Commended in the Environmental category for its approach to reducing environmental impact through its innovative asphalt product, Plastipave®.
The sustainable solution for end-of-use waste streams was also recognised at the Constructing Excellence North East Awards which took place earlier in the year, winning two categories.
Joint Chief Executive, Dave Elliott explains that the skillset of the team is crucial to the business's continued success: "After the pandemic we continue to think outside of the box and by working together we are overcoming industry challenges and maintaining operational excellence.
"Every project, every client, every relationship is nurtured and the passion, commitment and expertise of our people ensures we maintain high standards and deliver what we promise, every time. We are so proud of our achievements, it's a real testament to teamwork."
A dedicated team
In line with continued workload and securing new contracts, the business continues to make a significant contribution to the economy in terms of employment, skills, and training opportunities.
Earlier this year the company acquired specific assets of KW Purvis, including Longhoughton Quarry, to further strengthen the Group's delivery capabilities and support future growth. As a significant employer in Northumberland, the company supports rural communities and provides quality opportunities for local people.
MGL Group continues to invest in employees through Apprenticeships, on-the-job training and work experience placements. There are currently 29 Apprentices across the Group and the organisation has been awarded Gold membership to The 5% Club in recognition of its commitment to bringing fresh talent into the industry.
Community impact
Being a responsible contractor and doing business the right way extends beyond those within the company itself. MGL Group works hard to reinvest in its local communities through philanthropic work.
Since it was established in 2016, the MGL Foundation Trust has donated over £100,000 to worthwhile causes, plus two minibuses for local disabled children and supported numerous community schemes.
Gillian Reader, a Group Director who also leads social value, said: "We understand the benefits we help to deliver across our region and we see employees, suppliers, clients and local people as part of our extended family.
"By supporting charities, events and worthwhile causes through donations, employees volunteering time and gifts in kind, we help to create a thriving community."
Looking to the future
From humble beginnings to a heritage brand, the business has put over £1.13 billion into the economy over the last ten years.
The firm exhibits longevity, adapting with the economic and social circumstances. With consistent revenues and profits, it continues to flourish in what remains to be a challenging and very competitive sector.
Mark Davison, Joint Chief Executive concludes: "We work with a range of clients and have a fantastic team who are champions for our company, embodying our core values.
"Rainton Construction is part of the project delivery team for K2 Construction Management, developing the monopile facility for SeAH Wind which will establish the region's position as an alternative energy powerhouse.
"MGL Demolition is enabling regeneration in our cities and towns by undertaking a range of exciting demolition projects such as Sunderland Civic Centre, Pilgrim's Quarter in Newcastle and also the Castlegate Shopping Centre & Swallow Hotel in Stockton.
"This is a really exciting time for the North East and we are proud to be part of the transformation."