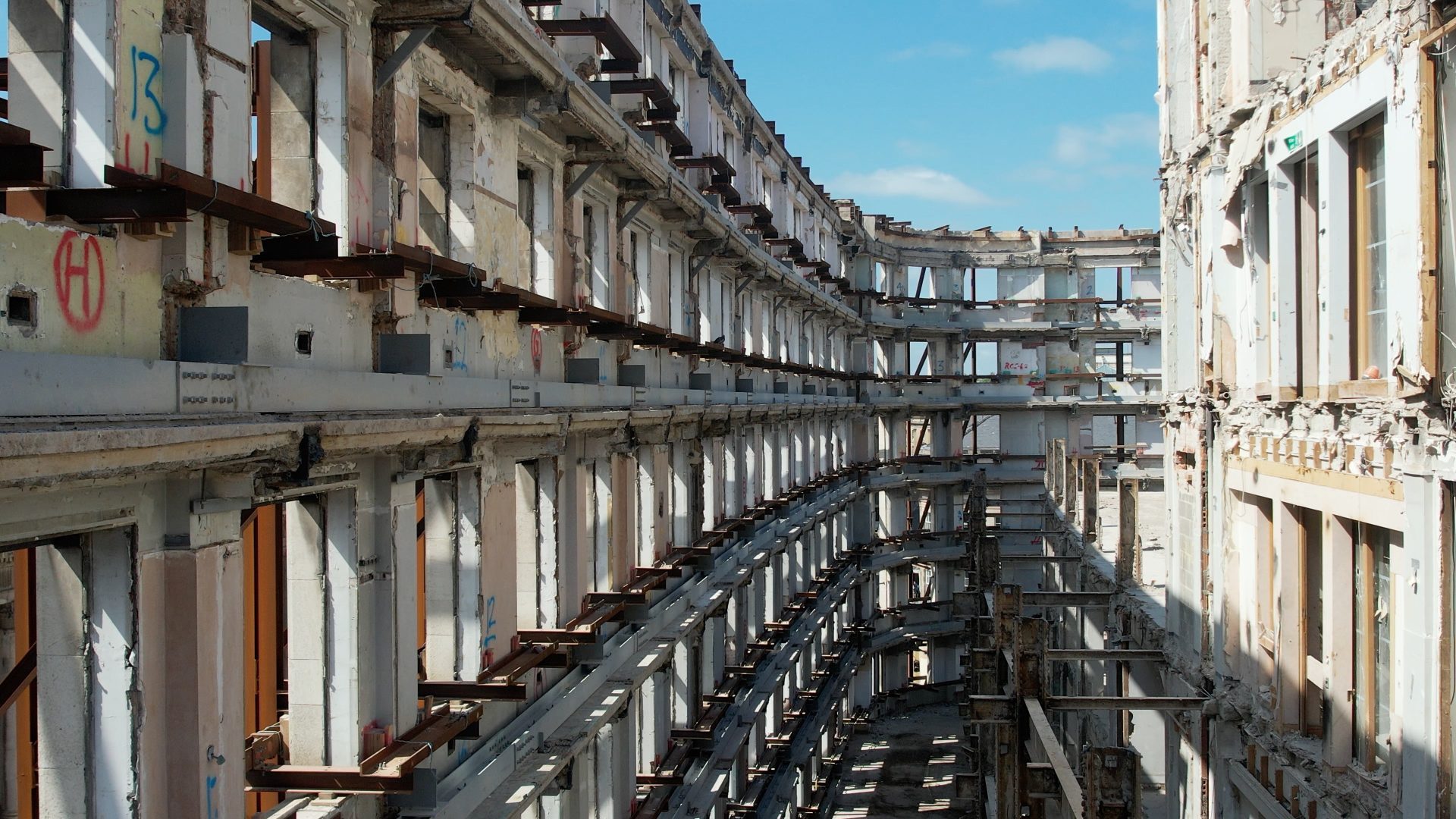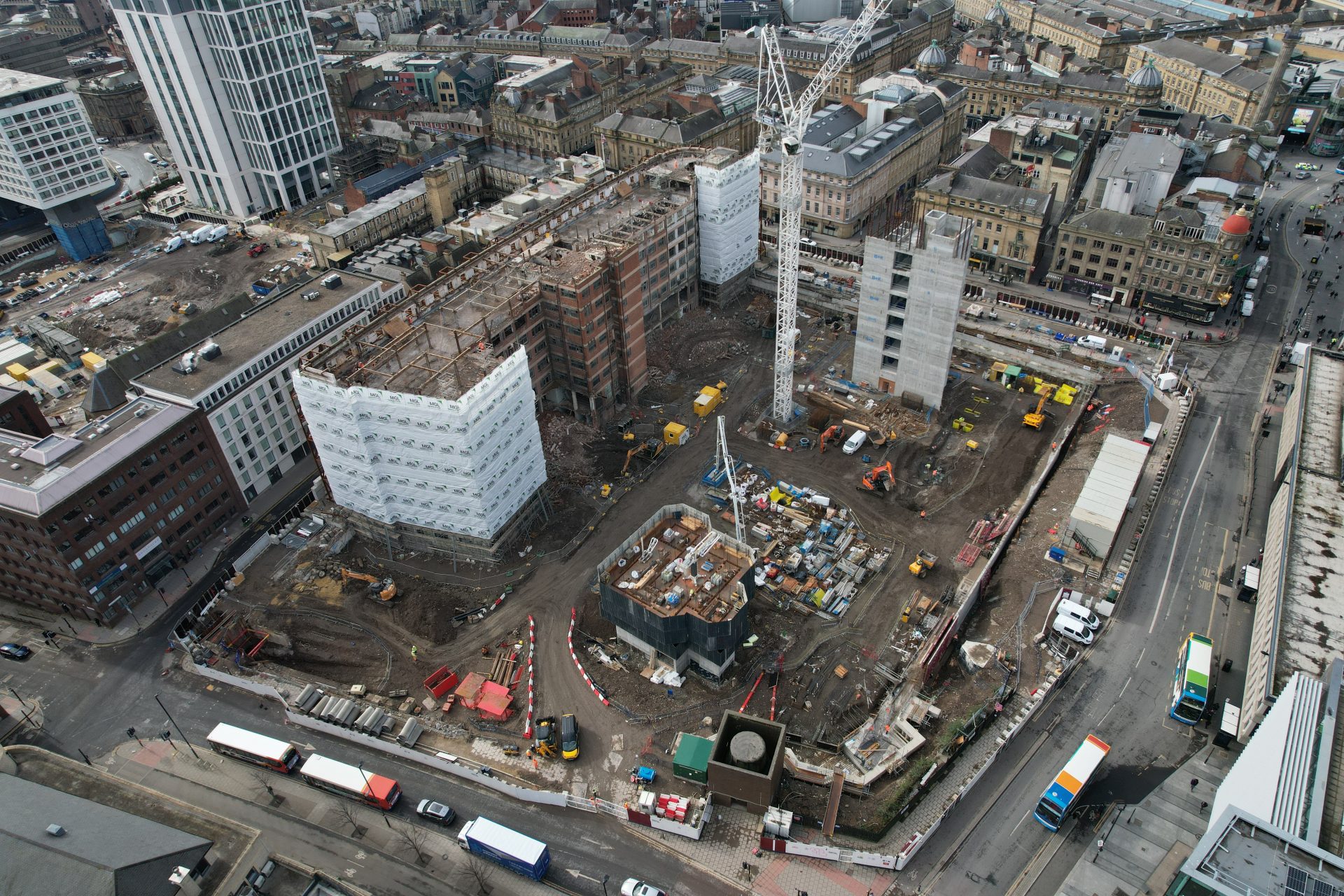 Earlier this month we completed demolition of Carliol House, the final phase of demolition at Pilgrim's Quarter. The grade II listed building on Market Street was built in the mid-1920s and constructed of Portland stone over a steel frame with reinforced ribbed concrete floors. Developers were keen to retain as much of its original features as possible and the facade was carefully preserved.
As facade retention projects go, it is about as ambitious as they get. The 130m long, 10-storey building is one of the longest and highest retention schemes in the UK. Given the intricate challenges associated with facade retention and separation, the demolition works required meticulous planning.
The interior of the building was partially dismantled using floor-by-floor techniques, the demolition team using remote-controlled demolition excavators facilitated the removal of three floors and the steel frame.
Once the building height was reduced, a comprehensive separation from floor 4 to the basement divorced the structure from the façade. Remote demolition utilising the Liebherr 954 safely demolished the remaining structure.
The demolition, earthworks and remediation strategy are now complete. The building work will continue until 2025 when it'll be handed over to HMRC who will fit it out ready for the arrival of civil servants in 2027.
This will be one of the most significant office schemes ever proposed in central Newcastle, leaving a lasting legacy for generations to come.
It's fantastic working with MGL Demolition on such an exciting scheme, our partnership approach has been instrumental in the delivery of fantastic results through true collaboration. Pilgrim's Quarter will breathe new life into the area, bringing much needed jobs and investment and promoting Newcastle as a destination to live, work and thrive."
Paul Anderson, Contracts Manager for Bowmer + Kirkland